Tafileh Industrial Estate
Tafileh Industrial Estate
Located on Amman-Aqaba highway and away (22) km from Al-Tafileh governorate.
The first phase of the estate is developed on (500) Dunum out of the total area of (1000) Dunum
The estate hosts several industrial sectors, mainly (Food, Pharmaceutical, engineering, metal, chemical, paper, packing and packaging and other light industries)
Fall within range of Development Zones declared previously under Development Zones and under the investment law
All industrial projects enjoy a number of incentives and tax exemptions under the investment law, including reduction on income tax and exemption from customs duties & sales tax.
the estate provides developed industrial lands, ready-made industrial buildings and needed industrial infrastructure.
Jordan Industrial Estates Company (JIEC) granted a reduction on land sales prices and buildings rental up to 80% with easy payment plan.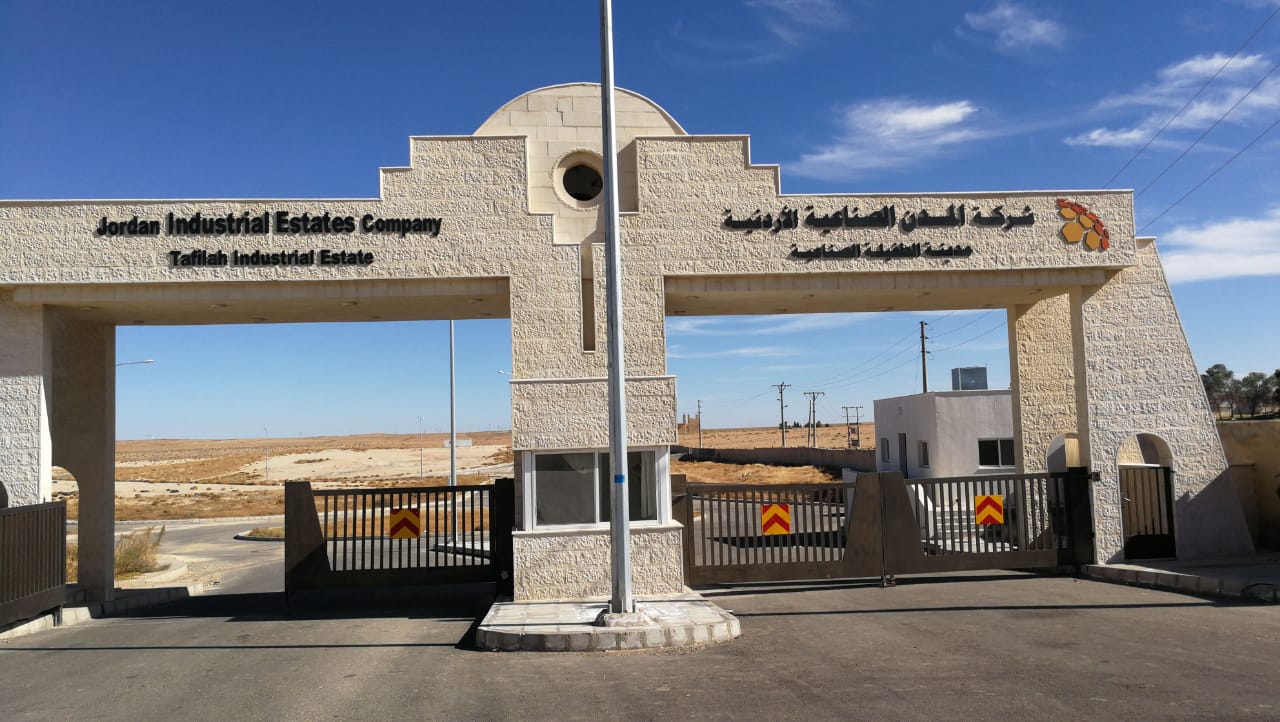 Price Subsidies on Electricity

Satellite Factory Program

Port Fee Reduction
The Cabinet approved a package of additional incentives in Tafileh Industrial Estate, with the aim of supporting the investment environment and attracting more industrial investments to it in various industrial sectors.
Price Subsidies on Electricity
Subsidies for electric power prices for small- and medium-sized enterprises (SMEs) at Tafileh Industrial Estate by reducing power prices for ten years:
(75%) discount for first five years starting from the operation date
(50%) discount for the years (6+7+8)
(25%) discount for the years (9+10)
Satellite Factory Program
Include the Estate in Satellite Factory program (Ministry of Labor)
Subsidies (50%) of the minimum wage
Payment of JD25 for social security subscriptions
Payment of JD25 in transport stipends.
The program duration (5) years
Port Fee Reduction
Subsidising (50%) the cost of handling export containers at the Aqaba port for (5) years provided that the goods originate in Tafileh Industrial Estates
Conditions & Criteria
Start producing within (2) years from the date signing the rental or selling contract.
An added value not less than (30%) (Jordanian Origin)
Labor from Al-Tafileh Governorate to be hired as follows:

Small industries (10) workers as minimum.
Medium industries (50) workers as minimum.

Commitment to a training plan to qualify workers in cooperation with labor related entities.
Submitting a letter of guarantee to ensure above criteria and conditions. Otherwise, investor subjects to pay the grant amount.